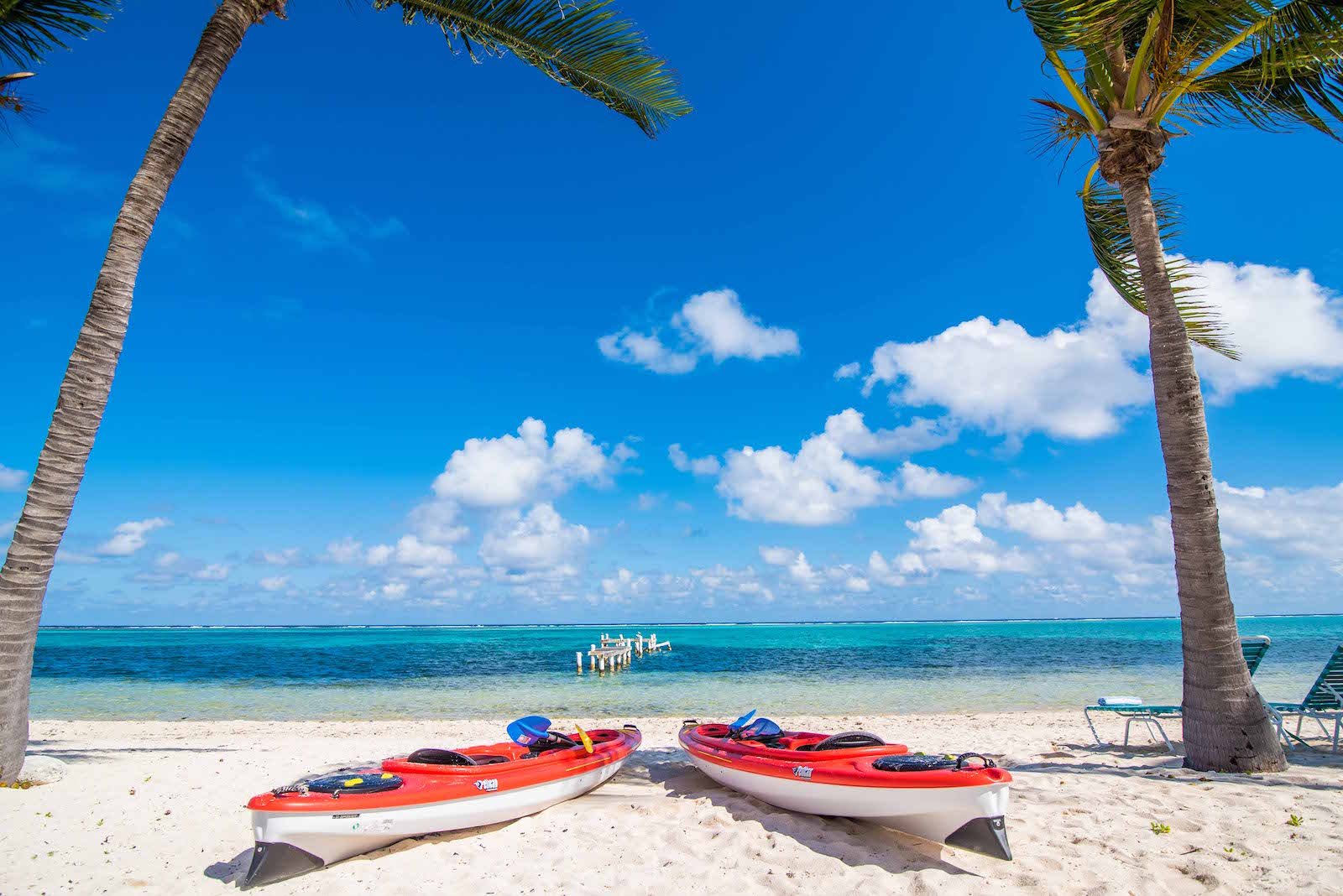 Take some time out of your bustling life to step out of your world and into a tropical paradise: the Cayman Islands. This brand-new suite is newly constructed and ready for you to enjoy! Whether you are seeking sun, sand or water adventures, this location offers it all. Enjoy your own private beach, furnished with lounge chairs. It is hard to think of a more relaxing activity than reading a book while swaying in one of our hammocks with the salty ocean breeze, basking in the Caribbean sun!
This 500 square foot studio apartment is located on the idyllic East End of Grand Cayman. Here, you will avoid the honking cars and traffic typically associated with the rest of the island, especially the increasingly congested Seven Mile Beach. The eastern side of the island is an uncovered treasure: peaceful, quiet, and quaint. In East End, you will truly feel isolated from the world.
Blue Sea Hideaway is perfect for couples who desire a little extra space and a full kitchen to cook some, or all meals at home. It is also conveniently located on the ground level of the house, which is advantageous for guests with mobility concerns. We welcome guests from the nearby Shetty Hospital who are recuperating from surgery.
For any questions please click on bottle to email Sandra