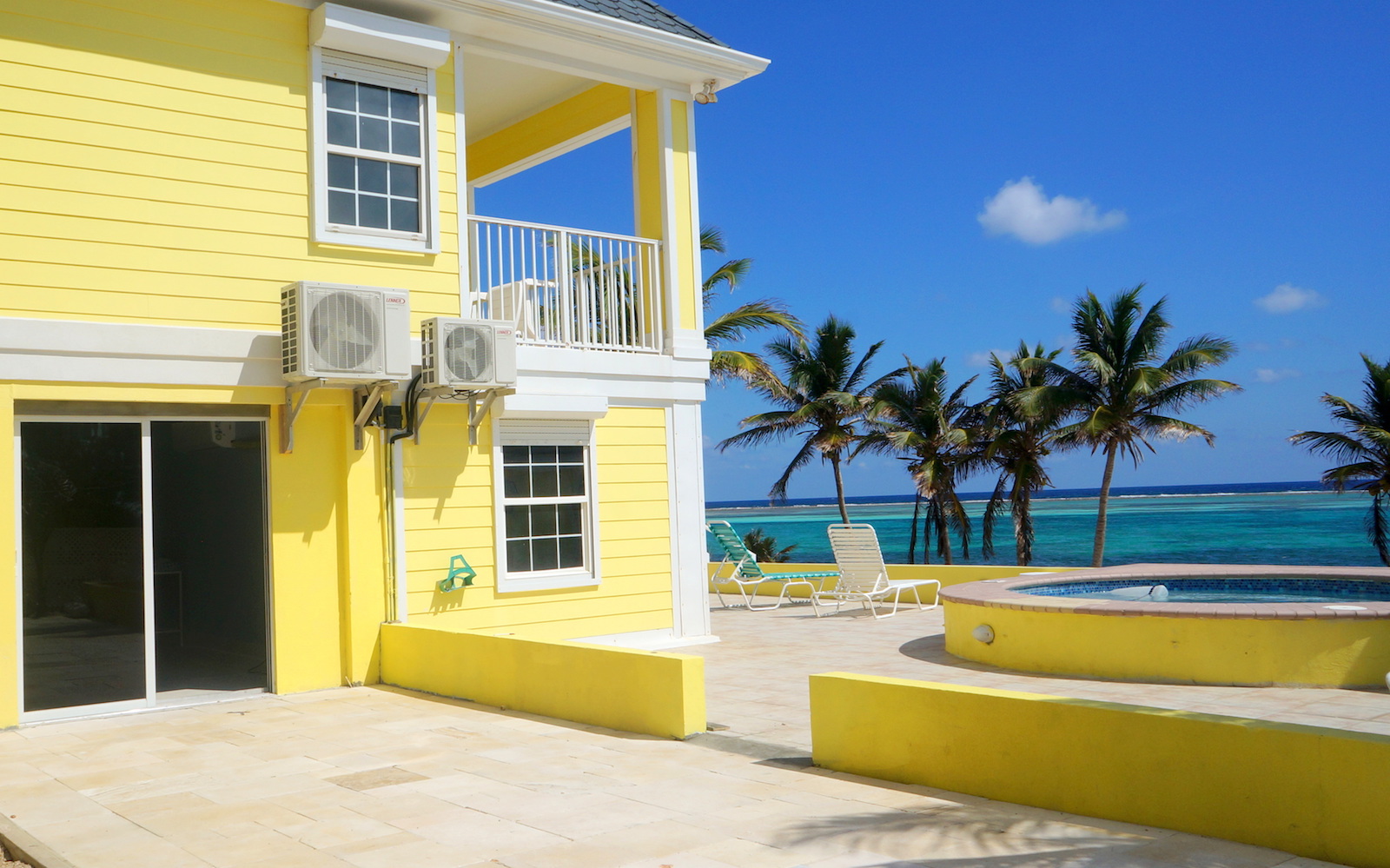 Just inside the sliding patio doors you will find the Studio Apartment. It is literally steps from the hot tub, the beach and of course, the ocean. We also have Two tandem Kayaks with life vests for our guests to use at a nominal fee. Below is a shot of our beach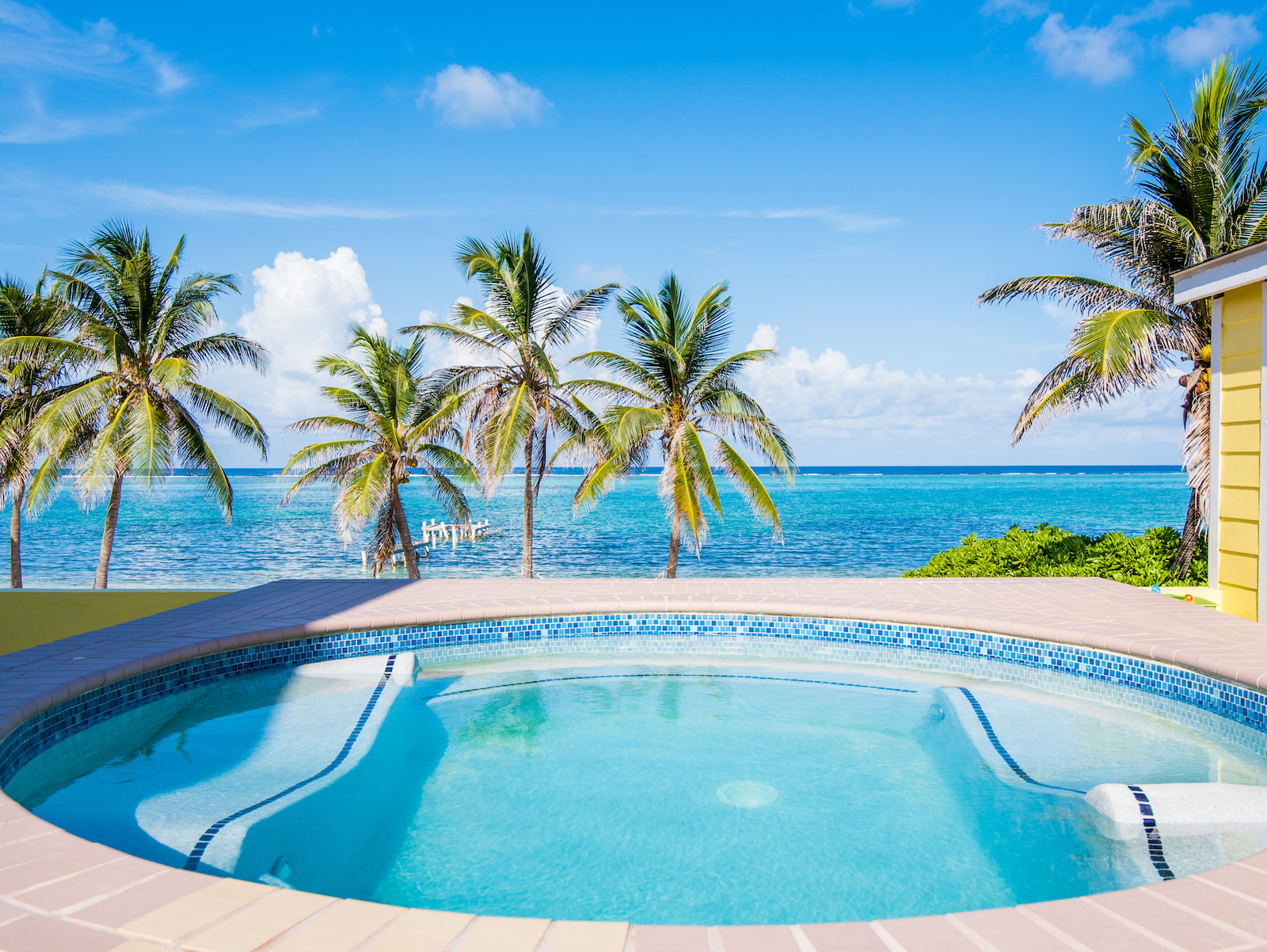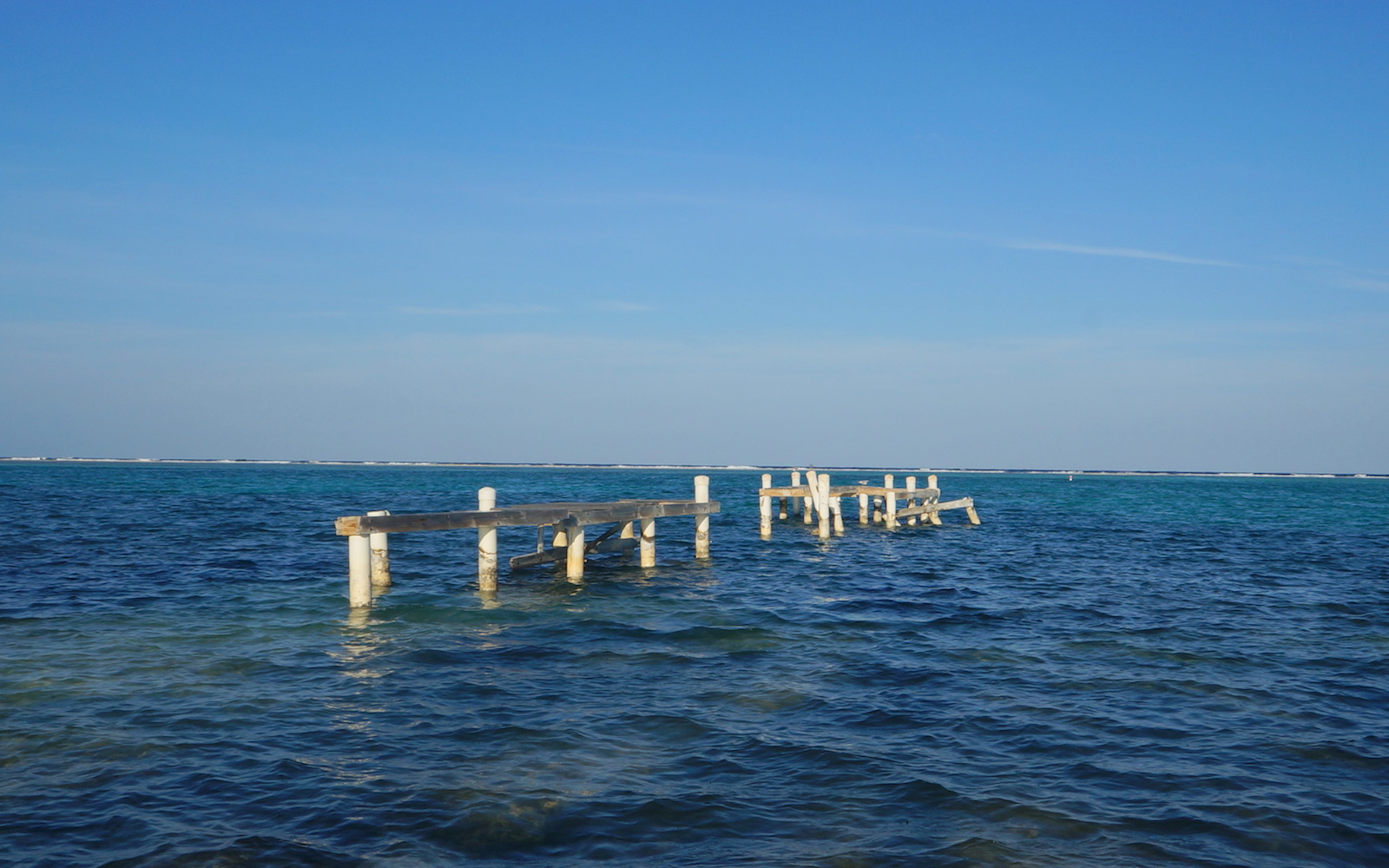 Children and marine enthusiasts will love snorkelling off of the re- mains of our dock, destroyed by Hurricane Ivan. The fish congre- gate around the pillars, offering our guests incredible snorkeling just feet from the shore! The best part about this snorkelling site: it is secret and tourist-free, which cannot be said of many other snorkelling locations in Cayman.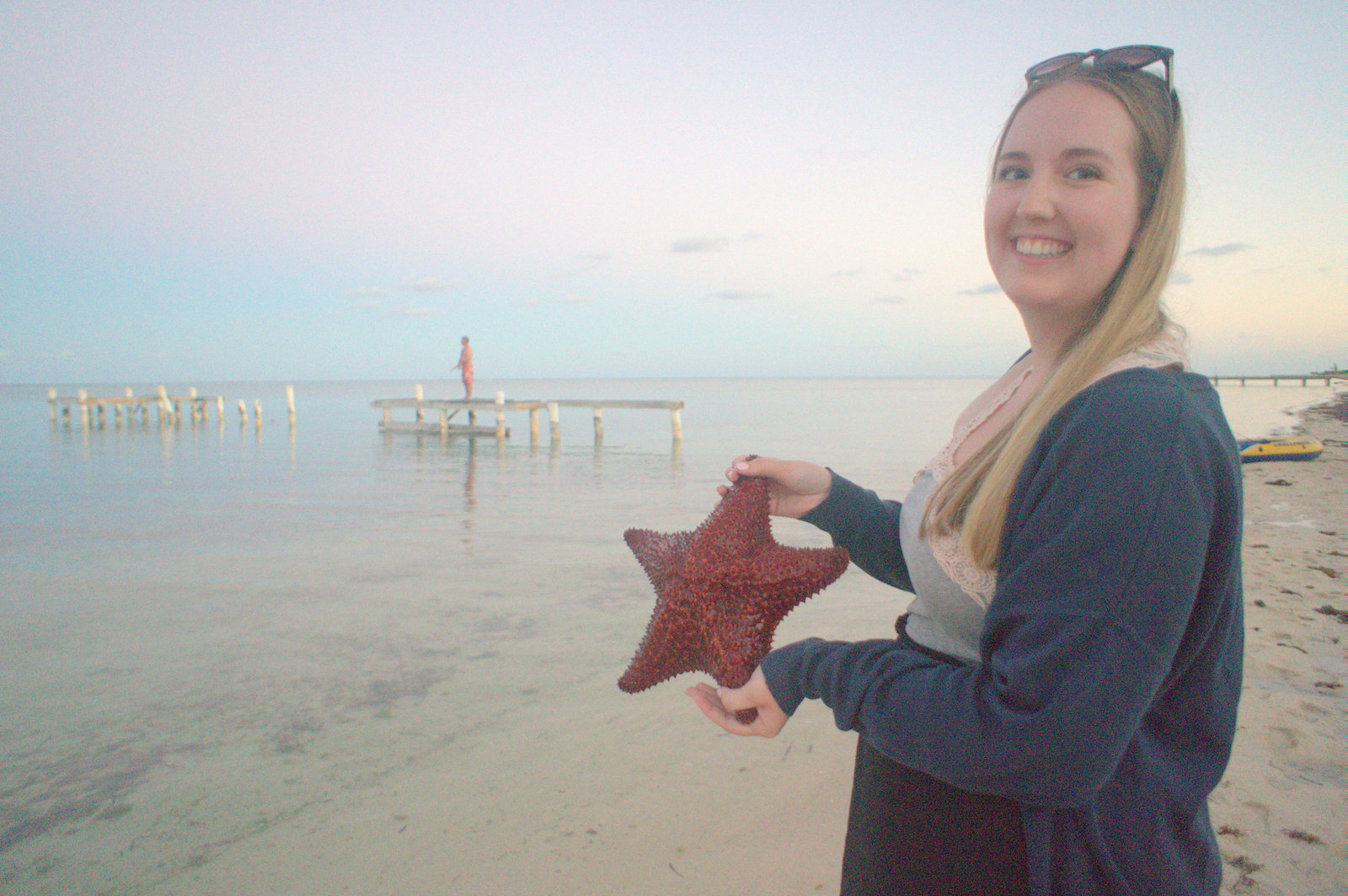 The starfish that was found right on our shores. NOTE: You must return it to the water within 5 seconds or it will die. It is illegal to keep the starfish. You cannot take it home with you- there are huge fines if you are caught. We take pride in respect- ing the wildlife in the Cayman Islands - in the words of Baltimore Grotto, "Take nothing but pictures, leave nothing but footprints."
For any questions please click on bottle to email Sandra